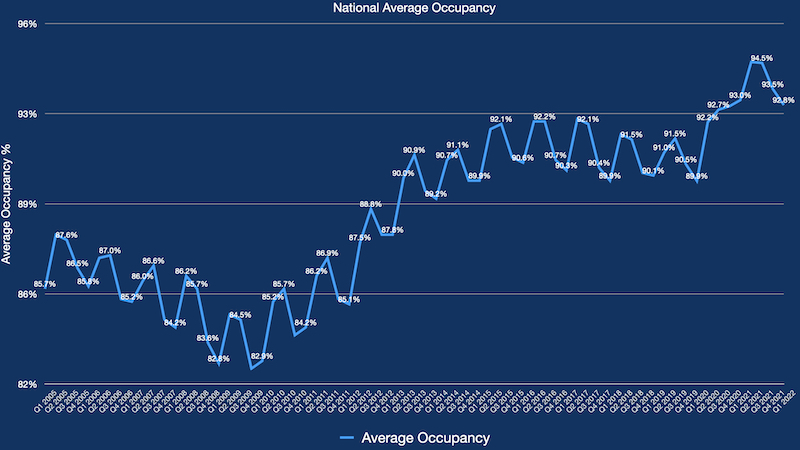 History has proven that self-storage is a recession resilient asset class, that outperforms other commercial real estate assets during economic downturn. In June of 2022 inflation rose to 9.1% the highest we've seen since November 1981. It is important to see how Self Storage has held up in the past during economic hard times.
In the time frame following the 2008 economic crisis, national occupancy levels saw unprecedented lows with it hitting 82.8% in Q1 2009 and 82.9% in Q1 2010. As time went on, the industry began to rebound with higher occupancy rates.
Occupancy rates continued to rise and stay consistent from 2013 onward. Even during the 2018 financial crisis occupancy only briefly dipped to 89.9% in Q1 2018 and in Q1 2020 during the lead up to the COVID-19 pandemic it dipped again to 89.9%.
With more economic uncertainty on the horizon, will occupancy rates remain steadfast into the summer, or will they dip slightly as seen in past financial crises?