During the recent SSA Fall Conference and Trade Show, we had the opportunity to engage with industry experts, gaining insights into the current self-storage landscape. Mason Shaw of Keep it Simple Storage discusses how smaller operators can utilize technology to give them the upper hand and more.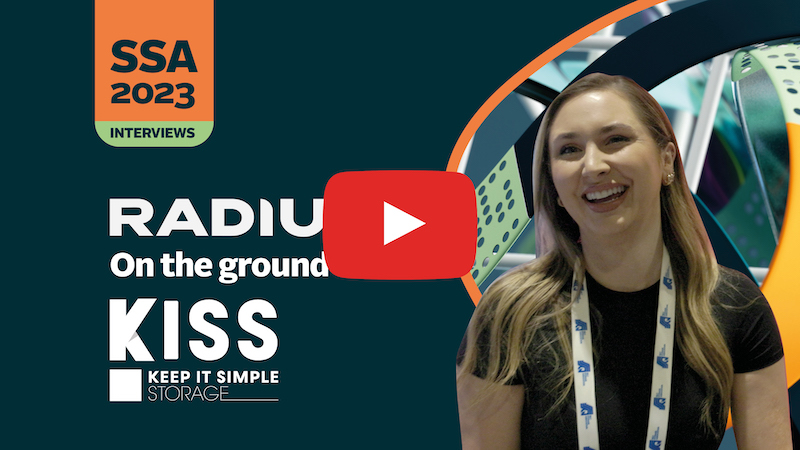 James: Mason, thank you so much for your time today. We wanted to chat with you about the fact that it is such a challenging market right now with the REITs slashing their asking rates. And we've noticed the average price per square foot has really decreased drastically year over year from the all-time highs of 2021, 2022. So in what ways can a kiosk or remote management sort of help smaller facilities and franchises stay competitive in such a challenging market right now?
Mason: Yeah, that's a great question. I think one of the things that you said that's really important is that there's a competitive edge utilizing technology. And as a smaller portfolio or a family owned and operated business in self-storage, having that competitive edge using technology is going to give you that upper hand when you're competing with REITs on the same street or in the same sort of market area. It also allows you to cut overhead costs with payroll, hiring, retention, etc.
James: Great. I mean, that makes perfect sense. But one concern a lot of operators have is, do you lose that human aspect? People trust humans to store their stuff and keep it safe. So how do you sort of balance out using a remote manager, using a kiosk while also still having that human aspect helping your customers?
Mason: I think the trend that we've been seeing throughout the industry is some sort of virtual agent or like a two-way video conferencing system in the office. So when people are coming on to site, they're still able to have the familiarity of fencing with a person, a live person that can take them from move in all the way to move out. You also have the advantage of utilizing smart cameras to oversee the facility, so there's still eyes on the site at all times.
James: Great. I mean, thank you for those insights. I'm looking forward to seeing more waves you guys make in the industry as people turn to adopt new technology solutions.