Among the marketing strategies of the biggest players in the self-storage industry, blogs often hide in plain sight. You likely have seen or even attended entire webinars and summits dedicated to digital marketing or SEO strategy, but how often are you a part of a conversation where blogging is the primary topic? Why?
Some may lead you to believe that the dichotomy of our hyper-connected, yet attention-barren society has led the world to simply move on from blogging. But how can this be the case in a world where there are now more than 5 billion internet users? Or, if this is the case, why are the biggest competitors still focused and committed to the print advertisements they run in trade magazines? Additional arguments against blogging may lead you to believe that the medium simply doesn't hold enough value to stand alone as a topic. However, unlike digital ads, which most operators spend a large portion of their monthly marketing budget on, blogging allows operators to separate themselves from their closest competition. Blogging not only provides immense value to the reader, who is given engaging and truthful information, but also to the overall operation, as it allows them to establish a catalog of content to solidify their reputation as a reliable, reputable and relevant voice in the self-storage industry–an industry where every competitor is making a similar claim.
What if I also told you that despite the lack of industry attention, blogging is still one of the most effective marketing strategies your operation can use to capture readers at the wide end of the funnel? Would you still be skeptical? What if I told you that quality blog content could be repurposed in a variety of creative ways to build a rapport with your operation's audience? Would you still refuse to devote the time and energy to blogging? Okay, well what if I told you the catalog of blog posts your operation assembles could result in continued conversions? Aha, I bet that piqued your interest.
In this article, we'll explore the main characteristics of engaging blog content and discuss the overall importance of quality blogging. After, we'll then set the framework for a sample blog article and explain how you can get started creating quality content that works to elevate your self-storage operation's overall marketing strategy.
What are the Characteristics of Effective Blog Content?
At its core, blog content is straightforward. The most effective blog articles are attractive and engaging.
In other words, quality blog content makes a strong first impression and compels readers to stick around and explore a particular website. And the more time a given customer spends on a website, the more likely they are to make a purchase. In the self-storage industry, effective blog content can lead directly to increased conversions and rentals.
In addition to being attractive and engaging, a blog post should also have a clear and defined purpose. In the storage industry, this purpose is often to inform readers about a particular topic. For example, you might find value in running a seasonal article about the best time to rent a storage unit (when business is typically slowest), which you can use to tie in promotional offers.
Oftentimes, blog articles have more than one purpose. For example, you might decide to write about a frequently searched topic that might seem unrelated or only distantly related to the self-storage industry. For instance, a blog article about the best motorcycle trips would be informative and entertaining to motorcycle enthusiasts craving a new adventure, but the post also would allow your operation to gain the trust of this audience as you establish yourself as an authority on motorcycles. This type of blog post will widen the scope of people who are aware of your brand, which might offer a future return in the form of the reader renting motorcycle storage from one of your facilities.
Keep reading to learn how your operation can also write attractive, engaging and purposeful blogs that help drive traffic to your site.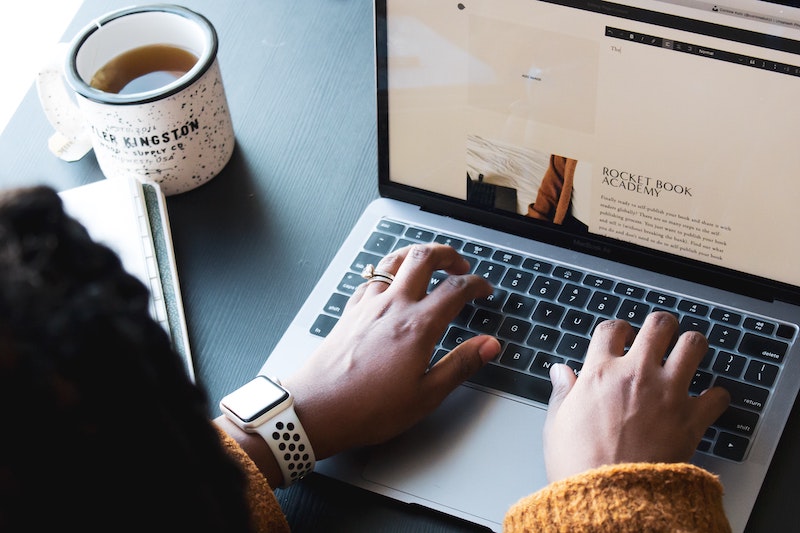 How to Write a Quality Blog Post?
So far, you know that quality blog posts should be attractive, engaging and have a clear and defined purpose, but how exactly do you ensure your content possesses these qualities?
By following the five steps listed below, you will be able to forge a strategy that helps your operation create quality blog posts of its own.
1. Get to know and understand your audience
When it comes to blogging, nothing is more critical than understanding your audience. By understanding how and why your audience interacts with your brand, you will be able to create engaging, attractive and purposeful content.
Creating audience personas is the most effective way for an operation to understand who they are communicating with. A successful reader persona should represent the average reader that interacts with your content. In most cases, the audience of a particular brand is a composite of several different personas.
While mapping out reader personas, you should take note of the problems and challenges each group of readers faces. In addition, you should also explore why this group of readers chooses to interact with your content. Are they looking for advice, answers or inspiration? It's also important to keep in mind that the characteristics of your audience will change as your operation evolves.
2. Develop topics your audience will respond to
After you have a good handle on your audience, you will want to use these personas to brainstorm topics you can cover with a blog post. Consider what questions you can answer for your audience and what value your operation provides. At this point, you can also generate blog ideas by interacting with your audience on social media and through customer reviews.
If customers are consistently coming to you with a particular question or frustration, it may be a good idea to write a blog on the subject. This is a great opportunity to leverage your value by providing answers, advice and support.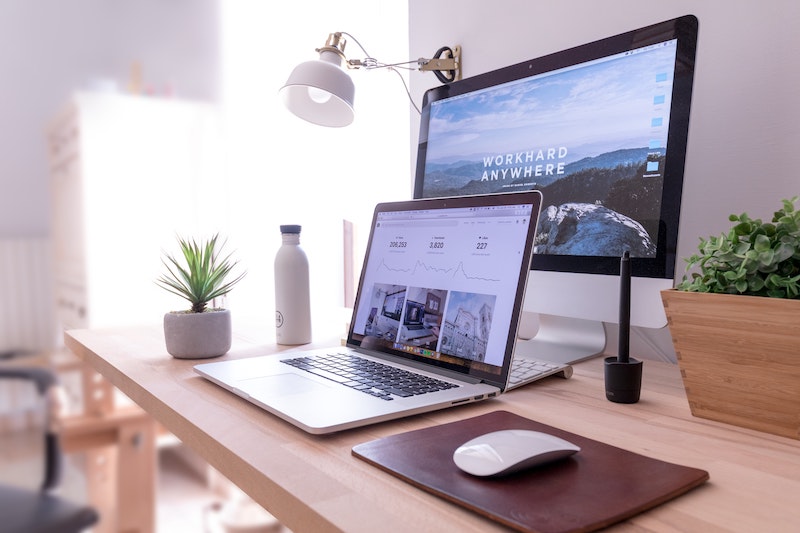 3. Research keywords and competitor articles
Once you have decided on a solid topic, make sure to research what keywords you should use to make you article more relevant. Overall, you want your blog posts to rank well on Google so new readers can find your content and become aware of your site (and subsequently, your products and services).
At this point, you should consider using an SEO tool, such as SEMrush, to confirm the search demand of your topic. Once you have your keywords determined, it's time to create a draft.
4. Implement interactive content and multimedia elements
While drafting your article, make sure to implement interactive content and multimedia elements. Incorporating graphs and charts into your content is great for driving audience participation. You can even use polls and other interactive content to create future blog posts. In addition, including images, videos and tables in your blogs is a great way to make your posts attractive and engaging.
5. Consider when to publish
After finalizing your article, you should take time to plan when you will publish your hard work. As you move forward with more blog articles, you should create a content calendar to help schedule and keep track of all your internal deadlines.
It's important to keep in mind that you may write and publish some time-sensitive content, but most of your consumer-facing content can still be composed months in advance. Drafting content in advance of your publish date will allow you a chance to strategize how you will utilize this content on social media. Tethering these two marketing strategies together is a great way to get the most out of your content and continue to grow your audience.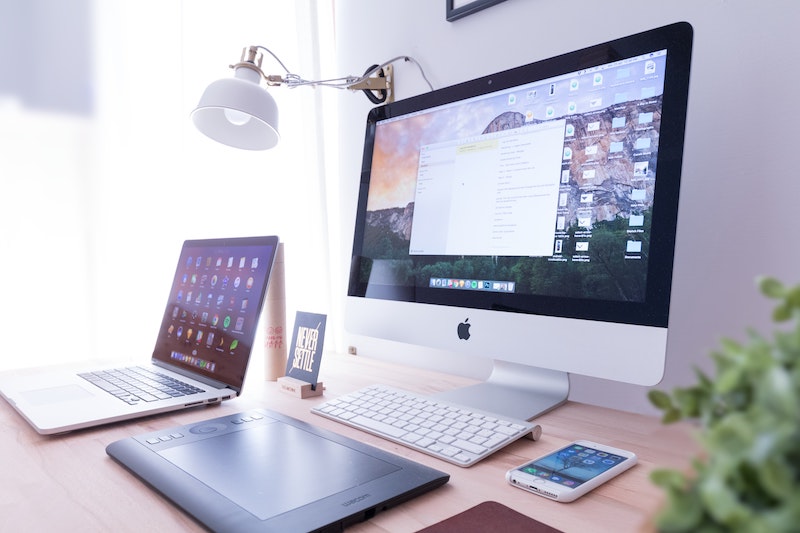 Elevate Your Self-Storage Operations with Quality Blog Posts
Now that you know the three main characteristics of quality blog content and have learned how to write an attractive, engaging and purposeful blog post, it's time for you to get started. At this point, you should consider who within your organization is best suited to write content. If you already have a content writer or content manager on staff, these duties may naturally fall to them. However, if you are looking for an alternative, you can also consider the advantages of hiring a freelancer or agency or entering a third-party management partnership.
At the very least, you are now one step closer to elevating your operation's content strategy by posting effective blog articles. Even though many will lead you to believe blogging is a dying medium, with a little work, creativity and effort, blog posts can propel your operation to new heights.
---
Store Space Self Storage
Store Space is a self-storage operator and third-party management company. Located in Winter Garden, FL, the Company currently owns, has under purchase agreement, and operates more than 100 properties in 20 states. The Company fuels growth and value with its experience-driven operations, state-of-the-art proprietary platforms, and strategic digital marketing programs. If you have an acquisition opportunity or would like to discuss third-party management, contact us at inquiries@storespace.com , or visit us at www.storespace.com.